Welcome to SLV Music!
Discover the enchanting world of music at SLV, where we celebrate the diverse genres and styles that bring melodies to life. Our music programs cater to a wide range of interests, including Carnatic music, Light music, and Film music. Whether you're a passionate learner or a seasoned performer, our experienced instructors and comprehensive curriculum will guide you on your musical journey.
Carnatic Music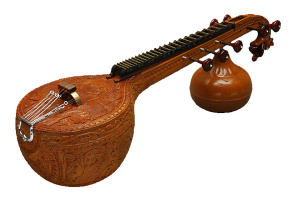 Immerse yourself in the rich traditions of Carnatic music, a classical music form with roots in South India. At SLV Music, we offer specialized training in Carnatic vocal and instrumental music, allowing you to explore the intricate ragas, complex talas, and soulful compositions that define this captivating genre. Our dedicated faculty will help you develop a strong foundation in Carnatic music, with a focus on shruti (pitch), swara (musical notes), rhythm, and improvisation. Join us to unravel the depths of this ancient art form and unlock your inner musician.
Light Music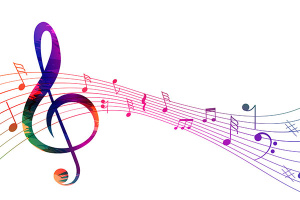 Experience the magic of Light music, a genre that encompasses various popular music styles, including folk, pop, devotional, and contemporary compositions. SLV Music offers dynamic and engaging classes where you can develop your vocal skills, learn to interpret and perform popular songs, and understand the nuances of expression and emotion in light music. Our instructors will guide you through vocal exercises, song interpretation, stage presence, and other techniques that will help you connect with the audience and deliver captivating performances. Discover the joy of singing your favorite melodies and let your voice shine with SLV Music.
Film Music
Unleash your creativity and explore the world of film music at SLV Music. Film music plays a significant role in shaping the emotions and narratives of movies, and our program is designed to help you understand and excel in this genre. From learning about song structure and composition techniques to studying iconic film scores, our experienced faculty will guide you through the process of creating and performing captivating film music. Whether you aspire to become a playback singer, a music composer, or simply want to understand the intricacies of film music, SLV Music offers a nurturing environment to hone your skills and fulfill your passion.
Enrichment Activities: In addition to our specialized programs, SLV Music offers a range of enrichment activities to enhance your musical journey. These include:
Workshops and Masterclasses: Join our workshops and masterclasses conducted by renowned musicians and industry experts. Gain insights, learn advanced techniques, and broaden your musical horizons.
Concerts and Performances: Showcase your talent and share the stage with fellow musicians at our regular concerts and performances. Experience the thrill of performing in front of a live audience and receive valuable feedback.
Music Appreciation Sessions: Deepen your understanding and appreciation of music through our interactive sessions. Explore the history, evolution, and cultural significance of various musical genres.
At SLV Music, we believe that music has the power to inspire, heal, and connect people. Join our vibrant community of music enthusiasts, embark on a fulfilling musical journey, and let your passion for music flourish.
"Music is the language of the spirit. It opens the secret of life, bringing peace, abolishing strife."
Ravi Shankar